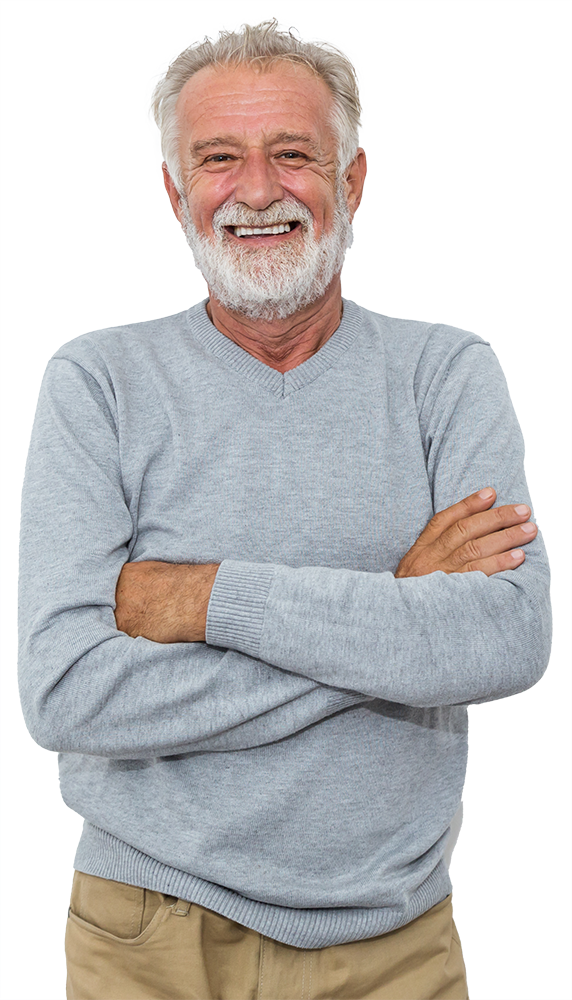 IOL Options
At Texas Vision, we offer our patients the following intraocular lenses (IOL) in three main categories:
Basic Lens (Monofocal)
Our basic option is a monofocal lens, which is a clear lens that contains a single focus. It's set to focus on either seeing up close, seeing things in between, or looking at something further away.
People that choose the basic lens are aware that they will likely need bifocals or glasses for both seeing well at a distance and near and are fine with the need for glasses or contacts.
Astigmatism Correction Lens (Toric)
Astigmatism is a refractive error that occurs when the cornea is an irregular shape. Instead of being more like a basketball, the cornea is closer in shape to a football. The difference in the shape of the cornea results in blurry or distorted vision.
For patients that want to correct astigmatism while removing their cataracts, there are toric lenses. These lenses will help to correct distance vision but you may tend to need glasses for your near activities, including using your computer, cell phone, or reading a book.
Full Focus
Our Full Focus lenses can correct distance vision but have a larger range of vision built into them so we can provide better intermediate to near vision. This category is for people that would like more independence from glasses for both distance and near vision. There are two types of lenses within this category – Multifocal Lenses and Extended Range of Focus Lenses.
Multifocal Lenses
For patients looking to see at both a distance and up-close simultaneously, a premium option like a multifocal lens does this and more. A multifocal lens has the largest range of vision than any of the lenses. The range of vision includes distance vision all the way into your casual reading range of vision.
The lens includes rings, like rings of a tree, for your eye to focus through to see both near and far. There is no head tilt or positional needs, like bifocals, to see through these rings, but due to these rings, patients may notice some halos around lights at night. Because of the large range of vision that this lens provides, most people no longer need glasses going forward.
Extended Range of Focus Lens
Another great option to correct a larger range of vision is the Extended Range of Focus Lens. This lens offers distance to more intermediate or mid-range vision range, which includes computer or cell phone use.
The benefits of this lens is that it can increase the range of vision you can see things without glasses and without the halos at night that can come with Multifocal lenses. You may still need some over-the-counter glasses for closer activities like reading smaller print or threading a needle.
Patient Testimonial