Ophthalmologist in Cedar Park and Georgetown, TX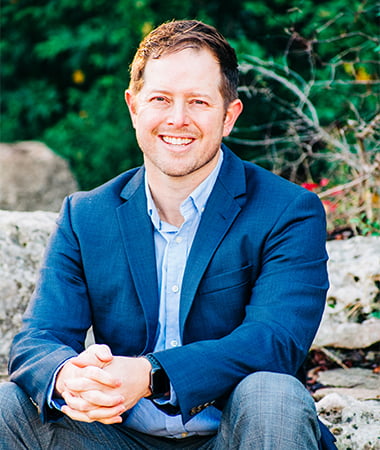 John William Branch, M.D. was raised in the foothills of the Appalachian Mountains in the east Tennessee town of Kingsport. He grew up playing baseball and football, as well as hiking along the Appalachian Trail and the several national parks of the area. He obtained his bachelor's degree at Clemson University where he was an active Young Life leader and assistant football coach of the area's high school football team. He completed his medical training at the University of South Florida followed by a transitional internship at Brackenridge Hospital in Austin, Texas.
He then moved back to finish his ophthalmology training at the University of South Florida where he performed more cataract surgeries than anyone in the history of the program. After completing his residency, Dr. Branch moved to Greenville, South Carolina to help establish a division of ophthalmology for the Greenville Hospital System. He was the staff surgeon during his time there and lectured both the residents and medical students. He is married to his lovely wife, Melissa, who is an Austin native, and has three beautiful children, Noah, Averie, and Ella.
In his spare time, Dr. Branch enjoys running, cycling, music, and traveling. Most of his spare time is spent with his wife being entertained by watching their young children doing the weird things kids do. He enjoys playing guitar and piano and watching his children dance along with his music. He has completed several road races, including the Nashville and Tampa marathons.
Along with routine eye exams, Dr. Branch performs a variety of surgeries including cataract, eyelid surgery, and LASIK/PRK. He offers the most advanced technology in custom LASIK surgery. He has experience with a variety of new lenses that are used to help correct presbyopia (the need for reading glasses). He established Texas Vision to provide the highest level of care for his patients, both clinically and personally.