Ophthalmologist in Temple, TX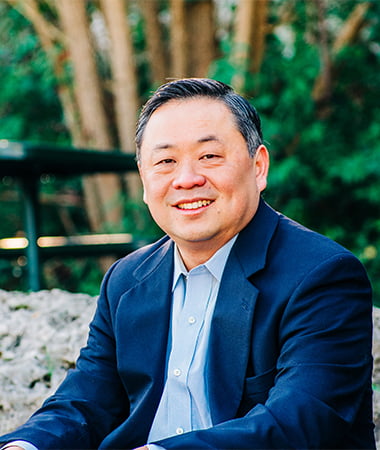 A native of Austin, Texas, Dr. Austin Chang earned his bachelor's degree in biology from The University of Texas at Austin, graduating magna cum laude. He received his training at UTMB and was appointed chief resident by the faculty. He served as a clinical professor at the University of Texas Medical Branch (UTMB) at Galveston where he instructed other ophthalmologists in performing cataract and LASIK surgery. Prior to joining Texas Vision, he was the Chief ophthalmologist at King's Daughters Clinic since 2005 performing cataract and refractive surgery.
He performs laser and cataract refractive surgery to correct for nearsightedness, farsightedness, and astigmatism. Dr. Chang also provides medical and laser therapy for glaucoma, diabetic retinopathy, and macular degeneration.
When not working, he enjoys outdoor activities, team sports, and spending time with his family. He also devotes his free time to serving others at his local church.
Dr. Chang has served as a physician for St. Vincent's indigent community care clinic as well as participated in international mission work. He is married to his lovely wife, Julie, and has two children, Sarah and Andrew. Dr. Chang is a member of the American Medical Association, the American Academy of Ophthalmology, the American Society of Cataract and Refractive Surgery, and the Texas Medical Association.
He has served on the board of directors for King's Daughters clinic as well as the medical director for Temple Surgery Center and the medical director for Central Texas Day Surgery Center.