Ophthalmologist in Temple, TX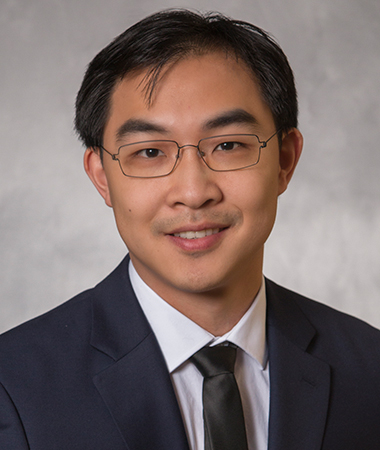 Dr. Philip Cheng is a native of Raleigh, North Carolina where he was born and raised. He attended high school at the North Carolina School of Science and Mathematics, where he competed as an active member of the Men's Tennis team. He graduated from the University of North Carolina at Chapel Hill, where he was a double major, obtaining a bachelor's degree in both Biochemistry and Economics. During his time at UNC, Dr. Cheng was an undergraduate teaching assistant for the Department of Economics and was also awarded a Summer Undergraduate Research Fellowship to pursue research in the basic sciences.
Dr. Cheng became a Texan when he moved to Dallas to attend the University of Texas Southwestern Medical Center's Medical Scientist Training Program, where he completed medical school and graduate school. He went on to complete his internship at the University of Texas at Austin Dell Medical School, before returning to UT Southwestern to complete his Ophthalmology residency training. During his ophthalmology residency, Dr. Cheng received an Outstanding Employee Recognition Award from John Peter Smith Hospital (Ft. Worth, Texas).
In his free time, Dr. Cheng enjoys playing all types of racquet sports (tennis, ping pong, racquetball, badminton) as well as cycling, traveling, trying new restaurants, and spending time with his wife and family.
Dr. Cheng performs cataract surgery and laser refractive surgery, micro invasive glaucoma surgery, and eyelid surgery for excess eyelid skin. He also provides medical/laser therapy for glaucoma and has extensive experience treating a wide range of eye conditions including dry eye, diabetes, and macular degeneration.