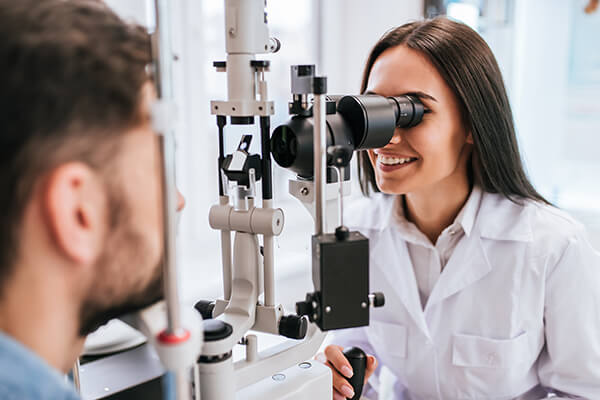 Eye Exams in Cedar Park and surrounding Texas areas.
The health of your eyes is too important to overlook. Call us today for information about the different types of eye examinations we offer at the Vision Center of Texas and to learn what exam would be best for you.
Annual Eye Exams
Our vision is our most precious sense. We need to preserve it as we age. It is important to have routine eye exams to check both vision and screen for any other conditions that can affect the eye. At Vision Center of Texas, we use the latest technology to ensure a truly comprehensive exam. We can help you with a lifetime of good vision. We proudly offer eye exams to Cedar Park, Austin, Georgetown, Leander, Round Rock and Sun City, Texas.